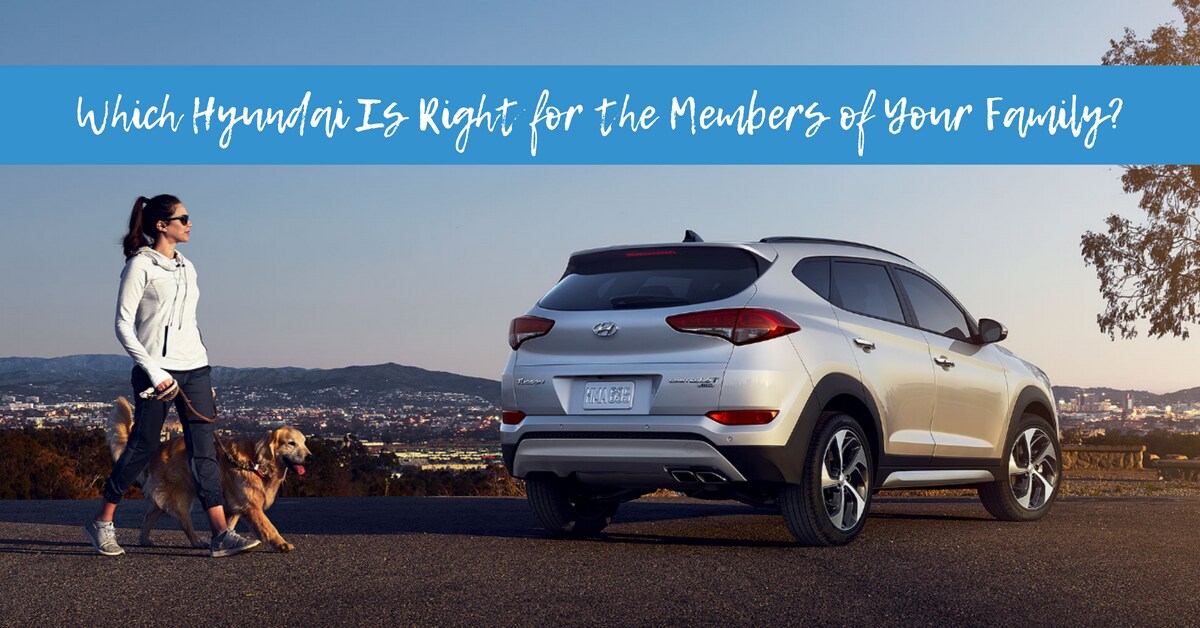 Our dealership is proud to offer a variety of models from our beloved Hyundai family. Whether you're in charge of carpool, need a ride for your commute, or you have a teen driver, our team is equipped to find the right style for you.
Dad's Ride
For all of you carpool dads out there, we've got some exciting news: there's an all-new 2019 Santa Fe coming your way. It's ideal for shuttling soccer gear, science projects, and luggage with its power-folding cargo seats. You won't need to worry about picking up the neighbors' kids for school with third-row seating—you'll have plenty of room for everyone.
Mom's Car
If you're making a commute each day to and from work, it's important to have a vehicle you're comfortable in. We recommend looking into the Hyundai Tucson. This crossover is big enough to cart around clients, and it is higher off the road than a sedan, so you can keep an eye on traffic.
Teen Driver
For your first-time driver, the Hyundai Accent is the way to go. This sedan is a great starter ride; it's a simple and practical choice for their first car. It's perfect to get your teen to school, practice, and back home. Select models also come equipped with a backup camera to ensure teens don't ding other cars on the road when learning to parallel park.
Once you and your family are in the market for your next ride, head on down to Larry H. Miller Southwest Hyundai at 8800 Lomas Boulevard Northeast, Albuquerque, NM 87112. If it's more convenient, we recommend checking out our current inventory online so you have a better idea of what you're looking for when you come into the dealership. Whether it's a Santa Fe, Tucson, or Accent, our team is here to help you get the ride that works for you and your family.