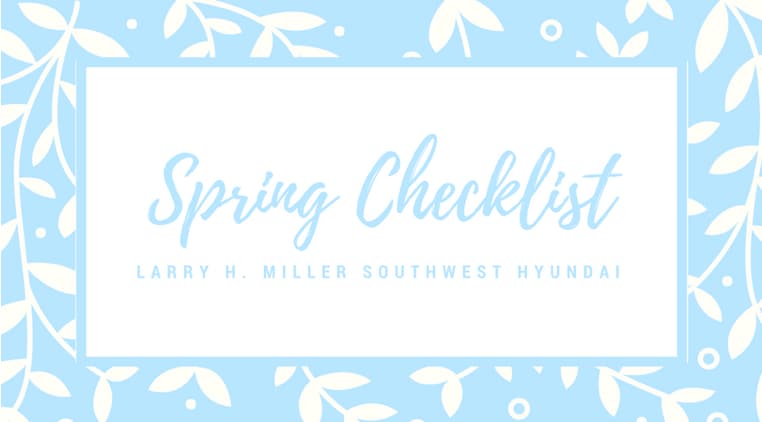 Spring has rolled around and it's time to say hi to one of our favorite months—hello , National Car Care Month. While you should be treating your ride right all year, this April calls for some additional pampering to ensure your set of wheels is in good condition to get you to work, school, and road trips. Follow our few suggestions to keep your Hyundai in working order.

Brake Pads
After this past winter, your vehicle's brakes are probably a bit worn. The cold season puts extra stress on your ride with rough road conditions and we recommend taking a peek. It's easy, simply check to see if you have at least 1 ¼ inch of pad left. If not, bring your ride into our service department and we'll help you out.
Windshield Wipers
This past season brought rain and a bit of snow, so your wipers were working in overdrive. You also never know with April showers so it's most likely time to check-in on their working condition. If you notice there are spots left after wiping or the rubber on them is extremely worn, it's time to slide on some new ones. Keep you and your family safe with properly working wipers.
Vehicle Headlights
Similar to wiper blades, if your headlights aren't working, it is a safety hazard. If you are heading out on a road trip soon, plan ahead and get new bulbs in. It's scary on long drives with unlit roads and you need to be prepared.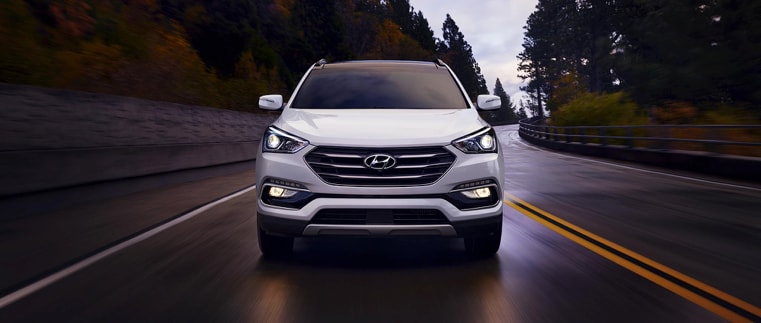 You never realize the toll the different seasons take on your Hyundai. After working through this list, you'll have more peace of mind when you're cruising around Albuquerque. We don't want you late to work or stranded in the desert on your next road trip. To prepare, visit our service center and our team will get your ride ready for the new season and exciting adventures you have planned this spring and summer.
Check out our current April specials online
and save on your next visit.