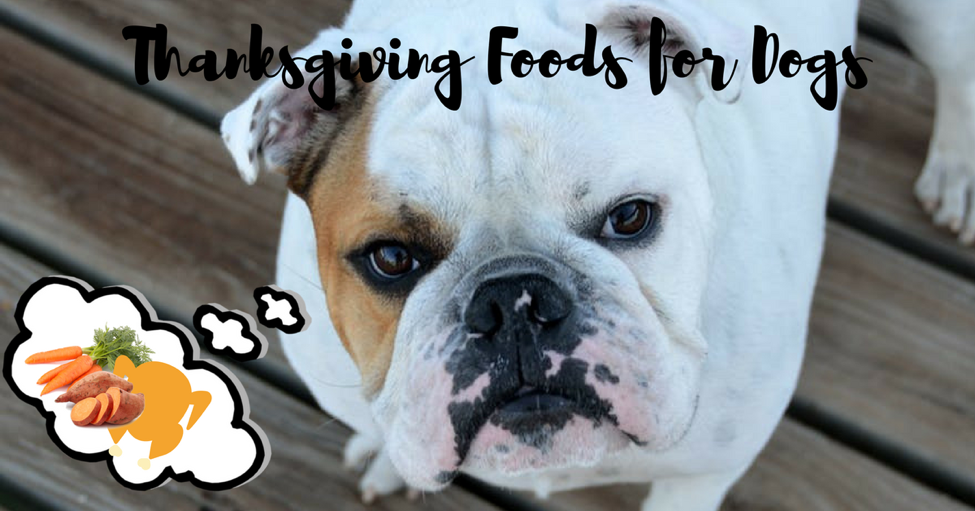 Thanksgiving is a wonderful day for you and your family, but it's an even better day for your furry friends. Want to know why? Easy—leftovers. We all know we shouldn't feed our pets human food, but we're all guilty of sharing our Thanksgiving feasts with them. It's inevitable, and we thought we'd at least inform you of the safe leftovers to share with your pet.

Turkey
As long the excess skin and fat have been removed, the white meat is okay for your pet to eat. It's best to avoid giving your best pals this Thanksgiving staple altogether, but if you can't resist the temptation be sure the meat is plain enough to be easily digested. Onions, garlic, and excess seasoning is a recipe for disaster for your doggos. Make sure to also remove any bones as they're too small for a pet to safely digest.
Mashed Potatoes
Potatoes themselves are a healthy vegetable choice. It's best to sneak them bites before you've added all the fixings. Cream, onions, butter, and gravy are a no-no.
Cranberry Sauce
We love this decadent side and so do your furry friends. It is higher in sugar content, though, so make sure it's a small portion if you do serve some to your dog. If the cranberry sauce contains ingredients such as grapes, raisins, or currants, by no means should you give it to your dog. These things are as toxic as chocolate and can wreak havoc on your pup's digestive system.
Green Beans
It's best to serve them to your pet plain and not in a casserole form. Vegetables like this are always a safe option.
Sweet Potatoes
Similar to mashed potatoes, this variation of a potato dish is safe for your dog. Again, no butter and watch the sugar content.
Pumpkin
Before putting the filling in your pie, try adding some pumpkin puree to your pup's chow. It's healthy for their gut and they will love the festive vegetable.
Carrots
This treat is safe to feed them whether it's cooked or raw. They're full of vitamins, fiber, and antioxidants.
We're officially starving after writing this. Is it time for our feast yet? Remember when you're enjoying your table full of holiday goodies to pay attention to the portions and ingredients when sharing bites with your pet. Speaking of a huge feast, we know holiday meals are expensive and we wanted to help your wallet. Our current $1 car giveaway is happening every third Saturday each month. You can win a vehicle from our dealership for only $1 when you enter our contest. See details online and participate in this month's giveaway. Good luck with your Thanksgiving meal and we hope you enjoy sharing with your furry friends.