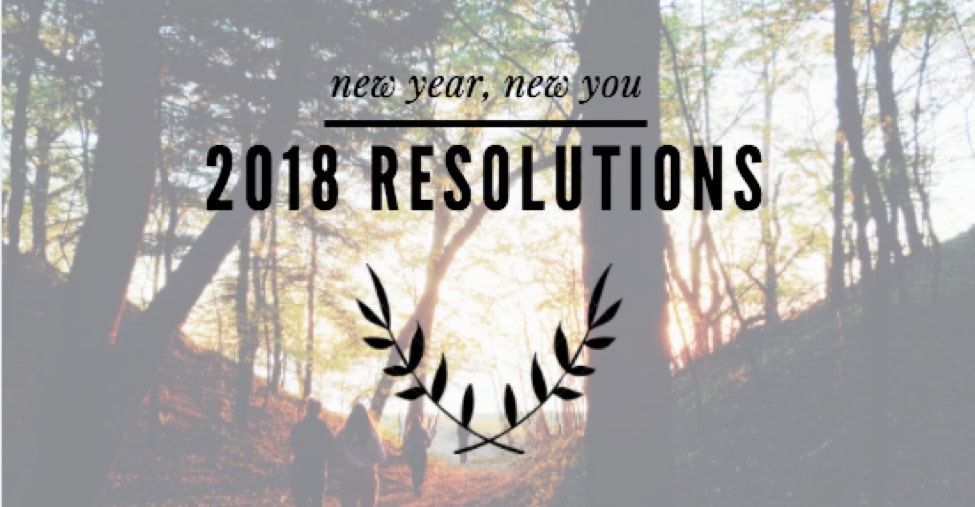 And, just like that 2018 is here. You're probably feeling sluggish, overwhelmed, and bloated from the holidays. Rest assured, you don't have to feel this way going into the new year. Our team has put together three of our resolutions to help us out of our bad habits from the previous year.
Walk More
Relax, we're not telling you to hit the pavement and participate in an Iron Man race. We're recommending stepping outside for 20 to 30 minutes a day and taking a stroll. This is a safe way to get your blood circulating, without risking injuries a lot of joggers sustain. An easy and motivating way to make this task a habit is to walk your pup each morning or evening. You'll not only be improving your health, but spending time with your furry friend.
New Hobby
Step away from your screens and reallocate your time to a new activity. If you're crafty, take a drawing, painting, or pottery class. If you'd rather zone out, learn how to pot your own succulent garden or learn a new style of cooking this new year. We recommend sushi, it's especially fun with a friend or for a date.
Documentaries
If you're not quite ready to take a break from Netflix, then make better use of your binging hours. There are a number of documentaries streaming on Netflix to help you learn while you're lying in bed. If you're a history buff, learn all about the British monarchy or keep it close to home and brush up on the Roosevelt's.
If you're feeling really ambitious, you can strive for a fourth resolution and work harder towards keeping your Hyundai in tip-top shape in 2018. It's easy to not wash your Hyundai or change the oil when you're supposed to, but this is a habit you can come out of. By purchasing our pre-paid maintenance package, you're setting yourself and your Hyundai up for success throughout the entire year. Get your maintenance package coupon online and make sure to visit us three times a year to keep your ride in great shape. Cheers to 2018 and achieving your new resolutions in the new year!